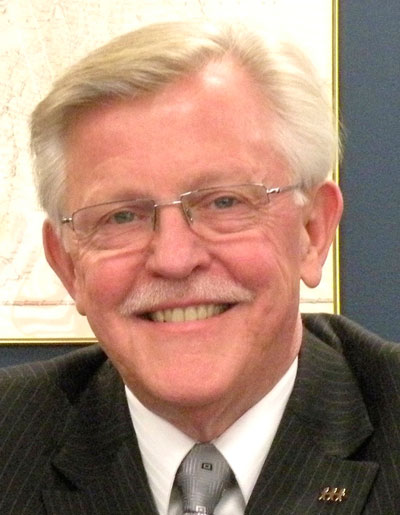 Dr. Lloyd Jaeger began his educational career as a secondary school social studies teacher, and has also been a university professor at both the undergraduate and graduate levels. His extensive applied leadership experience over a thirty-year period included his having served in four different school systems and a county-wide New York State BOCES in which he was either the Assistant Superintendent for Instruction, Deputy Superintendent, or Superintendent of Schools. Each of these K-12 systems were unique and ranged in size from a small suburban district of 1200 pupils to a multicultural small city of 3500 pupils to a large central school district of 12,500 pupils.
Lloyd's introduction to and subsequent devotion to Thinking Maps commenced in 1997, and has resulted in his collaborating with staff to have Thinking Maps be the centerpiece of professional development with three consecutive whole school and system-wide implementations, each of which was supported by David Hyerle and Larry Alper. He can attest to dramatic improvements in student test scores when Thinking Maps were incorporated within a comprehensive commitment to improving student's reading comprehension and literate expression. In his three system implementations, over ten Training of Trainer programs in both the pedagogic and leadership strands of "the Maps" have been provided, establishing in each instance a sustainable means for staff to train staff.
Additionally, "Parent University" programs were offered through which parents were educated in the use of Thinking Maps so that they could assist their children with homework, and their "graduation awards" were copies of the Thinking Maps software to be used in the home setting. Dr. Jaeger is eager to support your planning for and your implementation of Thinking Maps for students, teachers and leaders.
Dr. Jaeger has presented a wide range of professional development workshops for teachers, administrators and Boards of Education at regional, state and national conferences on such subjects as strategic planning, data-driven school improvement, teacher and principal evaluation, coaching for improved practice, arts-in-education, interdisciplinary instruction, and curriculum development. He continues as a ten-year member of the NYS Board of Regents Professional Standards and Practices Board, and has been its co-chair of the Higher Education Subcommittee. In these roles, he participated regularly in state policy review and recommendations regarding teacher preparation, most recently in the area of P-20 collaboration, and engaged in accreditation reviews of Higher Education Teacher Preparation programs. Over time, Lloyd has been an active member of numerous other community and ?professional boards of directors including the National Urban Alliance, the Greater Southern Dutchess Chamber of Commerce, the Chamber and Millbrook Educational Foundations, and the ?Dutchess County Arts Council. He has been a consultant and advisor to the State Education ?Department, the Association for Supervision and Curriculum Development, the Hudson ?Valley Philharmonic, the New York State Arts Council, the Community Foundation of ?Dutchess County, and the Rockland and Mid-Hudson Teacher Centers. He received the ?Mid-Hudson School Study Council's Award for Excellence in Administration, the ?National PTA's Honorary Lifetime Membership for distinguished service to youth, the ?L.I.F.E. Award from Literacy Volunteers of America, and the first Dutchess County ?Executive Award for school district arts-in-education programming.
Dr. Jaeger has a B.A. in History from Amherst College; and an M.A. in Educational ?Administration, Ed.M. in Organizational Leadership, Curriculum, and Teaching, and ?Ed.D. from Teachers College of Columbia University.