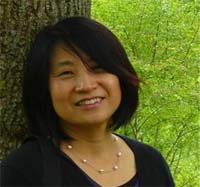 Lena Kim's educational experience spans over 30 years working as a teacher, coach, professional developer, administrator, and graduate-level adjunct professor. Prior to joining The Balance Between, Lena was an NYC elementary principal of an Exemplary High Performing National Blue Ribbon School where she led school reform that resulted in significant progress in student achievement and school improvement.

With her passion for improving the quality of daily instructional practices, Lena has focused her work on cultivating the capacity of teaching and school leadership in the areas of literacy and intervention development. She has been involved in research projects that build teachers' capacity in teaching rigorous standard-based mathematics with the EDC and Bank Street Graduate School of Education. While she was at the NYC Division of Teaching and Learning she researched, collaborated, and authored various literacy curriculum guides that are widely used by NYC schools.

Lena had been a frequent facilitator and presenter at NYC Chancellor and Principal Conferences. She has presented at numerous national conferences for educators on the topics of literacy instruction considerations for English Learners, early literacy development, structured literacy, and promoting equity and justice. Her latest presentations were at the MA General Hospital (2022) and Urban Collaborative (2021).

Lena received her Bachelor of Science from New York University and Master of Arts from Teachers College, Columbia University.